Its Friday today and I am going to make this post K.I.S.S.
Here are five quick tips for buying and investing silver in Malaysia:
Tips #1 – Buy Silver Bars
Silver bars are imported under HS-code 7106. Silver coins are under HS-code 7118. HS-code 7118 says, "Coin (other than gold coin), not being legal tender, is subject to import duty of 5% and sale tax of 10%".
Buy silver bars and skip the 15% import tax premium.
Tips #2 – Go Bigger Oz
Buy 1 x 10 oz bar instead of 10 x 1 oz bar. Buy 1 x 100 oz instead of 10 x 10 oz. The bigger oz you buy, the bigger saving you get on minting. Scottsdale Silver's 10 oz and 100 oz comes with a cool stacking feature.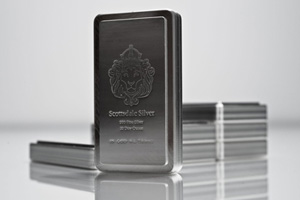 Tips #3 – Silver Rounds Are Pretty Too!
If you like coin-looking silver bullion but doesn't like paying the 15% tax, buy silver bullion rounds. The legal tender guaranteed by the mint means nothing. You are not going to use your American Eagle $1 coin to buy a can of coca-cola. Silver buffalo round is one example of pretty looking bullion.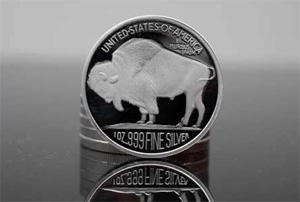 Tips #4 – Buy Triple 9 or More
For silver coins, firstly make sure its bullion coins and secondly go for at least 0.999 (triple 9) finest. British Silver Britannia is only 0.958 finest. Why pay 1 oz of silver price and short change it for 4.2% less?
14th May 2012 – Correction:
I have been brought to attention that my fact for Silver Britannia is wrong. Silver Britannia is made of alloy consisting of 95.84% silver and 4.16% copper. Britannia coin weighs 32.45g – heavier than the most bullion coins in the market. Of that, 95.84% is silver. To get the actual weight of silver, multiple the weight with the percentage, 32.45g X 95.84% = 31.1g.

Therefore, each coin is with precisely 1 troy ounce of silver content. There is no short change for silver.

I apologise for the mistake.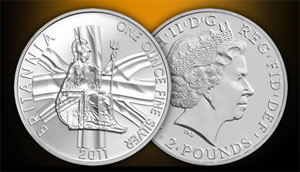 Tips #5 – Smuggle Them!
Buy silver bullion coins in Singapore. Pay the Singapore's 7% GST and smuggle it back into Malaysia by land. You immediately saves 8% off the import tax. You might risk getting caught by Malaysian Custom but 8% saving might worth the effort *wink*. **Disclaimer, we seriously do not condoned such activity which is against the Law of Malaysia.**
Extra Tips #6! – BuySilverMalaysia.com with 3.5% Rebate
A further 3.5% rebate if you pay by bank transfer! No string attached! Applicable to all silver bullions. Not valid for accessories. Limited time offer.
BuySilverMalaysia.com is the authorized importer of Scottsdale Silver in Malaysia. Prices are qouted live, based on COMEX. Free shipping nationwide (Peninsular Malaysia, Sabah and Sarawak) for orders above RM500. ——!>
That's it.
Have a good weekend ahead!
Cheers!
(P/S: K.I.S.S. is an acronym for the design principle "Keep it simple, Stupid!")
Related Posts: